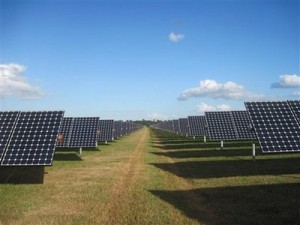 With the economic recovery putting along, I'm hearing a lot about the creation of 'green jobs' lately. Most recently I read an article in The Coast by Chris Benjamin. It had some exciting numbers. For every $1 million invested in green industries, 18 jobs are created. For every $1 million invested in oil and gas, 3.7 jobs are created.
Huh.
That's fantastic news. If enough people realize this, governments are going to be forced to put money into green industries. Job creation is a big deal, and if the government runs with this, it's win win! Well, oil and gas doesn't win, but we don't want them to anyway.
The same article uses Germany as an example. Their apartment retrofit program has created 140 000 jobs and saved the government €4 billion in unemployment payments. Those are more impressive numbers.
I feel the strong forces of oil and gas are what is holding these industries back in Canada. We need the government to do what is best for Canadians, and that means investing green industry. The numbers don't lie!