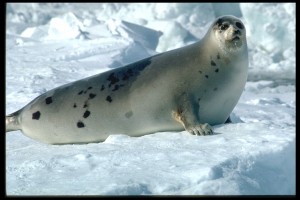 So this seems to have become a passionate issue for me recently.
The European Union has recently voted to ban the sale of seal products. Article here. This has caused joy and elation among animal rights groups. So much so that it seems everywhere I turn I see the lines "ban the cruel seal hunt". I'm tried of it!
What, exactly, is cruel about the seal hunt? Sealers and northern natives go out and hunt seals. The majority (~90% is the quote from Danny Williams) are killed with a gun, not a club. Imagine that. Also, you cannot kill a baby seal. If I hear the phrase "clubbing baby seals" one more time I will lose it. I do believe the seals must be a minimum age before being killed, judged by the colour of their coat. The "club" is also a traditional weapon called a hakapik that has been judged to be a humane way to kill seals.
How is this such a major animal rights issue? There are many, many more issues that I feel do not receive the press they deserve. The slaughter of tonnes upon tonnes of cows, pigs, sheep, chickens, etc. happens everyday. These animals are herded, crammed, stuffed into slaughterhouses and killed.
I feel animal rights groups have picked the seal hunt as an issue because seals are cute and have large eyes and it is easy to win over the hearts of the people. They have picked the easy battle and I feel their efforts could be much more helpful in other areas of animal slaughter.
In Danny Williams' interview on Larry King he claims the WWF has observed the seal hunt and finds nothing inhumane about the process.
In conclusion, please redirect animal rights efforts to a cause that needs it.